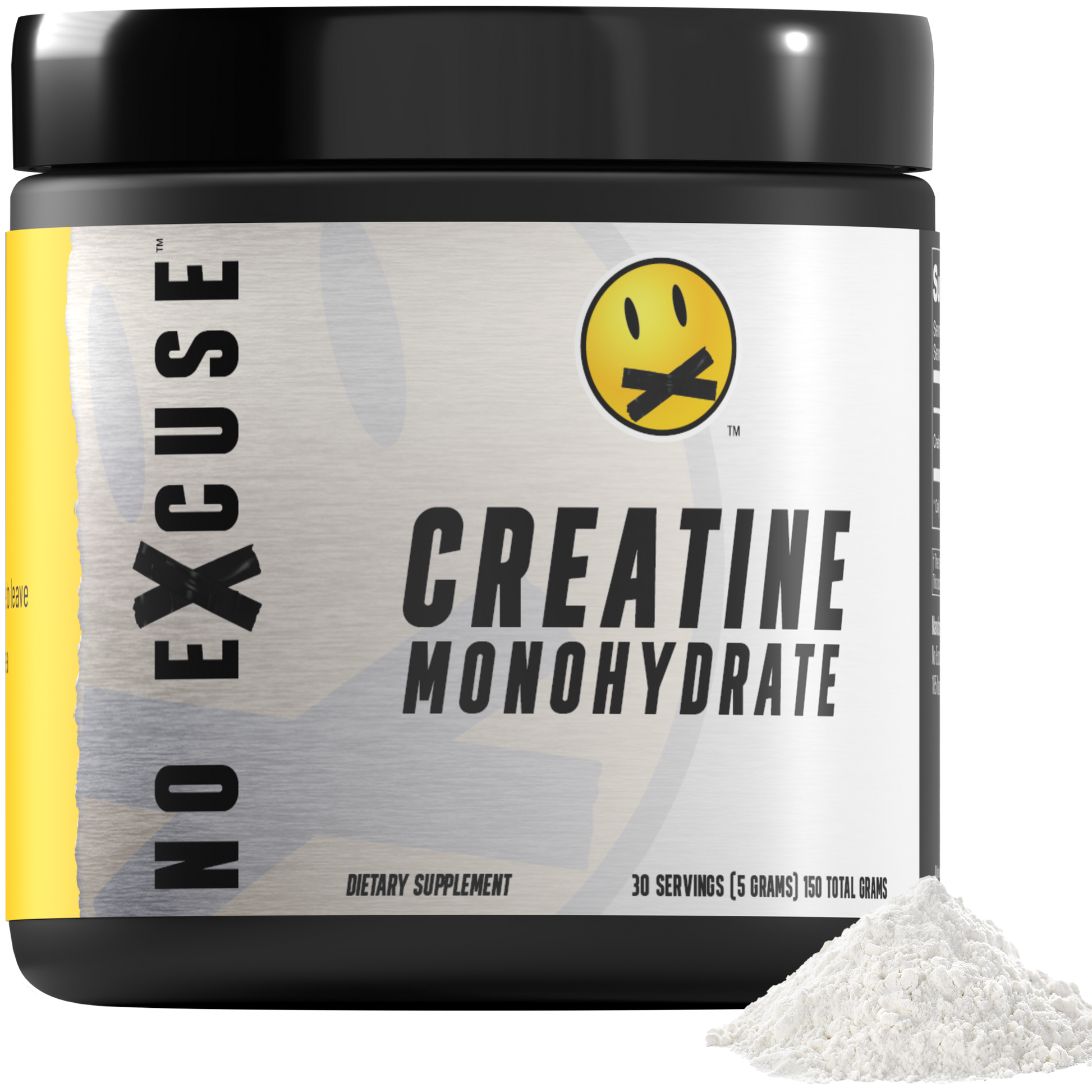 View Supplement Facts →
Creatine Monohydrate
Regular price
Sale price
$14.99 USD
Unit price
per
Sale
Sold out
View full details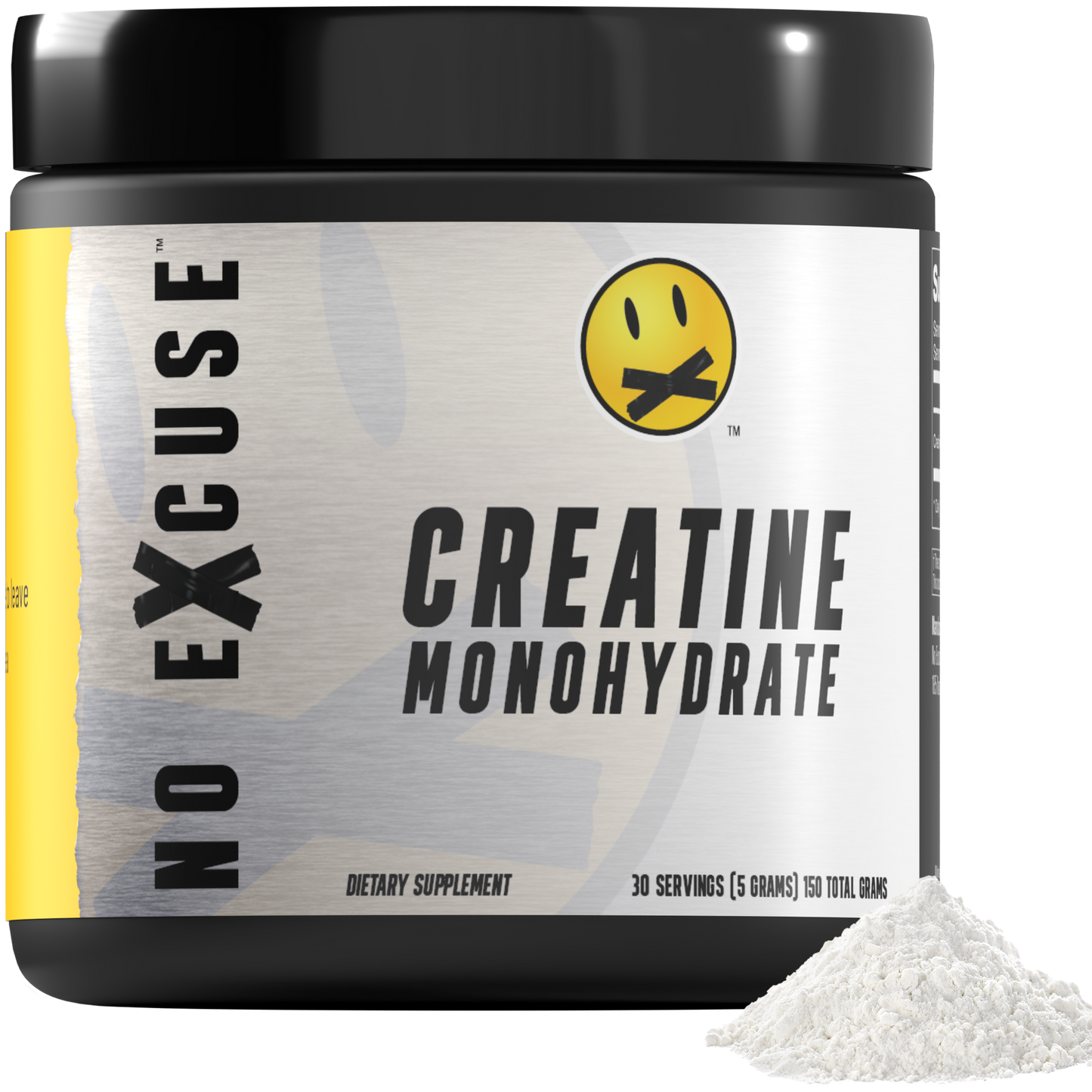 Collapsible content
Why No Excuse Pre Workout?

No Excuse exists because there is a large percentage of the population of people who want to be fit but don't know where to start. We want to eliminate every excuse that is holding you back. Starting with your supplement intake to boost your body's functions to build the strength you are aiming for. No Excuse owns their own manufacturing so we can offer premium products at a much lower cost than our competitors. There should be NO EXCUSE for you to be paying more for your supplements with all their unnecessary added ingredients and marketing gimmicks which ultimately take away from what we all love...FLAVOR! Our supplements offer everything you need and nothing you don't. All this with the flavor blast we all wish supplements had.
Directions

Assess your tolerance with half a scoop mixed with 8-10 oz of water, 15 to 30 minutes before your workout. Then continue with 1 scoop 15 to 30 minutes before workouts mixed with 14-16 oz of water.
Frequently Asked Questions
Does No Excuse Pre Workout work equally well for men and women?

Yes! No Excuse will deliver excellent results for men and women wanting a pre workout supplement to help sustain them through rigorous workouts and competitive events.
What is the sugar / carb / calorie content of this product?

No Excuse Pre Workout contains no carbs, no sugars, and no calories. The sweetening is provided by sucralose.
If I take pre workout in the evening, can it cause sleep issues?

The caffeine in our current pre workout is active for up to 3 hours after you consume it. Just as with any caffeine product, take your personal tolerance into account and adjust the consumption time accordingly.
Should I take a break after finishing a bottle of No Excuse pre workout?

You don't need to take time off from using No Excuse Pre Workout. You can use it anytime you need it to support your training goals.
Does No Excuse Pre Workout contain any animal sourced ingredients?

No Excuse Pre Workout is a 100% vegetatian product. There are no animal sourced products in it.
More Questions?
If you have any questions about this product please feel free to get in touch. At No Excuse, we pride ourselves in the quality of our products and our customer service.